If you haven't already heard the news, Amazon Prime Day 2020 is here! It's actually two days long and it runs from October 13-14 (it ends at midnight on the 14th). It's also a treasure trove of bargains for travelers. Even if you don't feel safe to venture out of town yet, why not see if there is something you need or that you can give as a holiday gift? I even found a new (to me) electronic item that will be really useful. Here are my top 5 Amazon Prime Day 2020 Deals: Great Travel Items for Women.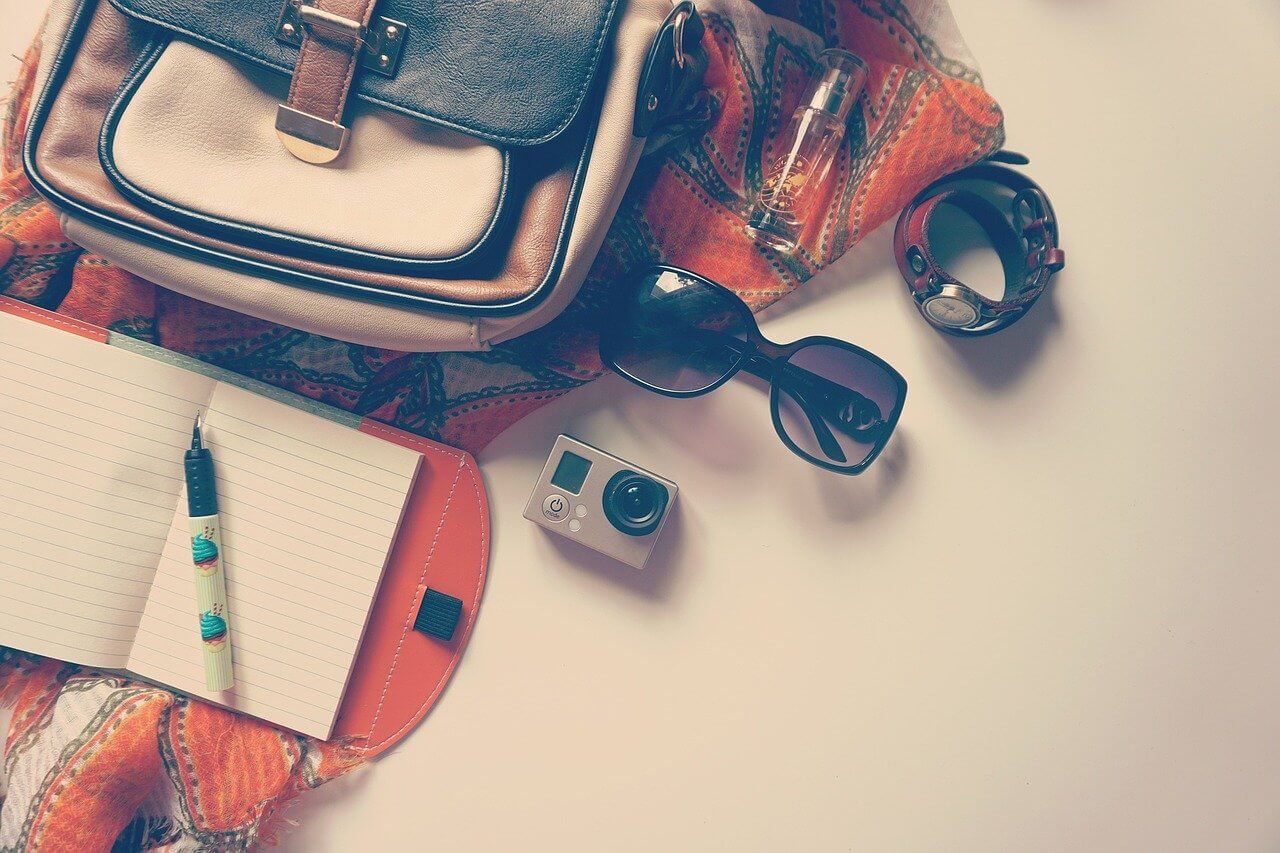 First of all, if you don't already have one, sign up now for your own Amazon Prime membership. Why? For three reasons: (1) it's FREE for the first 30 days, (2) you'll get access to additional sale bargains, and (3) you'll get to see popular TV shows and movies (and original Amazon content) with Amazon Video which is their own streaming service. Now, on to the great travel items you need to check out.
Note: I am an Amazon affiliate and at no expense to you, the small amount I may receive from Amazon for your purchase helps offset website costs for this blog.
Portable Wireless Travel Router
Most people leave the best for last, but I just thought this was such a great travel accessory, I'm kicking off the list with it. The TP-Link AC750 Wireless Portable Nano Travel Router serves as a WiFi bridge/Range Extender/Access Point. Bad wireless signals are a problem that all travelers face at some point. This solution is brilliant and pocket-sized.
There's always a debate about whether to get hard or soft luggage. When I graduated college, my parents gave me my first soft-sided Samsonite luggage (with no wheels) and it lasted for 20 years! After using a two wheeled bag later (when I had kids), I absolutely loved having the four spinner wheels on my newest luggage. If you are prone to overpacking like I am (with all those souvenir gifts), it's such a treat to let the bag deal with the extra weight as you glide your luggage along those endless airport terminals.
For travelers who prefer hard luggage, the bright Caribbean blue on this set of three Samsonite Centric Hardside Expandable Luggage with Spinner Wheels will be invaluable when you need to quickly distinguish your luggage from the sea of other people's black bags on a baggage carousel. Whether you want to use the small carry-on for a quick get-away trip, or you need to add one of the larger bags for a longer adventure,  you're covered and can rely on the Samsonite brand to hold up well.
My sister prefers soft luggage because she believes it has more give so she can always fit in those last few items. This inexpensive four piece American Tourister Fieldbrook XLT Softside Upright Luggage offers a lot of flexibility for short or long trips. It even has two different sized carry-on bags. And yes, the color is black but can you imagine how well a red or yellow ribbon tied to the handle would stand out so you can always find your bag?
One way to keep your things organized in a suitcase is to use packing cubes. I've learned to put underwear, tops, sweaters, pants, shoes, toiletries and other items in separate containers which makes my suitcase fit a lot more inside. I have a friend who has even taught his sons to pack each cube with a full top to bottom outfit for each day so they don't have to think about what they will wear during their trip. This 7-piece set is great because it also includes two clear packing cubes so your liquid make-up or toiletries are visible when you go through security screenings.
Years ago, our family was standing on a metro platform in Rome and witnessed a thief trying to steal a woman's purse. He came up behind her and yanked on the bag and tried to run. Luckily, she had a firm grip and started screaming the moment she felt the tug. A colleague said thieves will also simply cut a purse strap and disappear. 
Before a trip to Paris in 2019, I borrowed this Travelog Anti-theft Messenger bag from a friend and felt confident because it has a cable-reinforced, cut-proof shoulder strap as well as RFID blocking credit card and passport slots inside. I also appreciated the water bottle holder on the outside, and the fact that it was roomy enough to put my camera and a small folding umbrella inside. This one is on my Amazon holiday wishlist. You can create your own Amazon Wishlist too to share with family.
Earbuds are a helpful travel accessory to cancel out the ambient noise from fellow passengers in the airport and on planes (so you can hear your phone or other electronics without being disturbed). If you have an iPhone, and you're ready to step it up a notch from your original Apple iPhone earbuds, this great travel version has wired Apple AirPods with a Charger built into the case. Now that's helpful! If you have a Samsung phone, these beautiful rose colored bean shaped Samsung Galaxy Buds are a nice choice.
Even if you aren't ready to travel yet, you can plan ahead and be prepared. Be safe and enjoy online shopping at home. And don't forget to look at BestBuy, Apple, Target and Walmart (and any of your other favorite retailers) to see what bargains you can score this week. After all, your extra hours on the computer this year should make you even more skilled at quickly navigating the 'Net.
And if you set up an alert for the items you bought, most retailers will refund you the difference if the price drops even lower within their specified timelines. Happy shopping for these 5 Amazon Prime Day 2020 Deals: Great Travel Items for Women!